To ensure I don't spend the rest of my life rambling on about that one time I hiked a long ass section of the PCT, I've been busy looking into new trails to do at different points in my life.  Doing so I've found some kick ass looking trails:  Some you may have heard of, some you may not have, in either case they're hard to ignore.  Being somewhat of a trail hipster I prefer the latter (IE "I hiked this trail before it was cool") mostly because I'm not huge on crowds.
We'll start off with what will (probably) be my next one:
Sweden: Kungsleden
I've already talked about this one so I won't delve too deep into it.  As an overview it's a 270 mile long trail through the Swedish arctic from Abisko to Hemavan, going through pristine tundra and vast/open mountain ranges.  While it is in the arctic, it isn't exactly the most badass adventure experience that comes to mind when someone says "I'm hiking through the arctic".  It is a popular trail complete with huts and tiny mountain markets along the way making resupply relatively easy through most of the northern section.  The southern portion of it however is less popular (I can't imagine why this is, it looks incredible throughout) and a bit more remote.  Most of the crowds you see out here are generally hiking from Abisko to Kebnekaise.
Japan: Tokai Shizen Hodo
I just found out about this one today.  Long distance trails in Japan (though few) appeal to me because backpacking/camping isn't really a huge thing in Japan which equates to less crowds (barring popular areas anyways).  I've been looking for a long distance trek in Japan that wasn't the 88 Temple Pilgrimage; I mean it looks neat, but it appears to be an urban backpacking trip which I'm on the fence about doing.  I also have nothing to glean from visiting 88 temples other than gawking at them.  My first look into trails in Japan brought me to one that goes through the Hokkaido area spanning a couple thousand miles, but there's virtually no information on it.  I can't even find a good map designating exactly where it goes, so that's off the table for now.
The Tokai Shizen Hodo spans ~653 miles (there's more surface area of the trail than that if you include side trails), following mountain regions from Tokyo to Osaka.  Being that this trail is right in the middle of a densely populated area in Japan, the trail isn't 100% a natural experience, but it does its best.  From what I understand you pop into civilization once a day on average, though it looks like 'civilization' is generally defined as small mountain towns, which I see as a cool way to experience a country both natural and cultural.  In any case this means less food weight, and water isn't a huge deal either making it a bit more chill than something like the PCT.
Image source linked in the blog below
As I said, this trail isn't particularly well known and there isn't much information on it in English.  My primary resource thus far has been a blog that has some good information on it.  Links for the curious below.
Rough Guide:
http://tokaishizenhodoguide.blogspot.com/
Trail Journal (starting at day one):
http://nomadictom.blogspot.com/2015/04/the-first-day-14-april-2015.html
To be honest, this is rivaling the Kungsleden for me at the moment.  It just looks really neat.  If I don't do it this year, I'm doing it next year if I can swing it.
New Zealand: Te Araroa
This trail goes on the more popular side, but I can't say for sure how many people actually do it because I don't know much about it, I just know that it looks cool.  It goes ~1864 miles spanning the entire country north to south, both islands.  New Zealand in general looks to be such a beautiful country and I would love nothing more than to experience it on foot someday.
USA: Oregon Coast Trail
I dunno, there's a trend in my list here.  A lot of the trails I want to do aren't mega-long.  I chose to hike the PCT because it looked beautiful rather than it looking long.  I look into trails until I find one that inspires me to bust my ass making it happen, and other long distance trails like the Appalachian Trail don't do it for me at all.  I don't know if I'm even interested in the CDT though it does look neat.
Anyways the Oregon Coast Trail is a trail that goes along the coast of Oregon.  No surprise there.  The entire length of the trail is 382 miles of beaches and forest, and is again not entirely popular.  The Oregon coastline as I've seen it so far is just so incredibly beautiful be it from the popular areas of Seaside or Cannon Beach, to less populated areas.  There's just something special about them that leaves me wanting to see all of it.
It seems that it isn't the ultimate nature experience and that camping can be problematic sometimes, which is a bummer.  You're not technically supposed to camp on the beach in some areas I guess, but there's plenty of ways to get around that.
USA: The Uinta Highline Trail
This is probably the shortest trail of them all on my list at ~100 miles, one I could knock out easily.  The Uinta highline trail goes through the High Uintas in eastern Utah, home of really cool stuff and is often overlooked for more popular attractions like Moab.  The unfortunate reality of this area is there's a crazy pine beetle infestation and a lot of trees are dying out there, so it's one I'm encouraged to do sooner than later.
This trail isn't strictly a trail through some areas requiring some basic navigational skills or at least a GPS.  I was fortunate to a popular 'section' of it in 2015, going through Henry Fork Basin and up Kings Peak.  That much was enough to solidify a goal to do the whole thing sometime soon.  The High Uintas are so damn cool.
USA: The American Discovery Trail
This one is a little overwhelming and I've rambled on about it before.  It spans the entire US from the West Coast to the East Coast, coming in at a total of 6,800 miles.  Through much of the western portion you're going through proper desert with little opportunity for water forcing you to either cache water before hiking (which is looked down on these days I guess), get a stroller capable of going over rough terrain and push your water along with you, or some people have even been able to manage just throwing it in their packs somehow.  That part doesn't particularly appeal to me and I'm not sure as of yet whether or not I want to do the whole thing, as the east coast portions don't appeal to me that much either.
As of now the portion I really want to do is Colorado to West Virginia, taking the northern route through Nebraska, which is a good chunk of it in any case at roughly ~3,547 miles.  Maybe doing that much will inspire me to do the whole thing someday, but as of now my interest in that is low.
Israel: Israel National Trail
Another one I found out about recently.  Like most long distance trails, this one covers the entire country of Israel north to south (I mean that like "Most long distance trails cover what country they reside in", not "Most long distance trails go through Israel".  That would be weird), coming in at 628.8 miles which is pretty close to the entire desert portion of the PCT.  While this trail generally seems like a religious pilgrimage to some more-so than a walk through nature, it definitely appears that there's plenty of nature for those who are just out there for a hike; more than something like the Camino de Santiago anyways (another pilgrimage trail, though lately it seems to be more of a general trek for a lot of people these days).  I'm not really religious so I'm not grinning over the idea of walking through Nazareth, I just think it looks incredible.
The consensus seems to be that the northern portion of the trail is mostly chill, the terrain isn't horrible and there's plenty of water.  But as you go further south the terrain becomes a bit more harsh and you have really long water hauls to look forward to: 2-3 days on average.  That part isn't so appealing to me, but if I could work out some way to cache water along the way I'd be set.  If not, I've carried 2 days of water before.  I didn't enjoy it at all, but I also didn't die.  All that of course is completely dependent on the daily mileage of those who give out this information, and if I've learned anything about looking into longer hikes in different countries it's that big mile days aren't exactly normal to most, so it may not actually be that bad.  I dunno.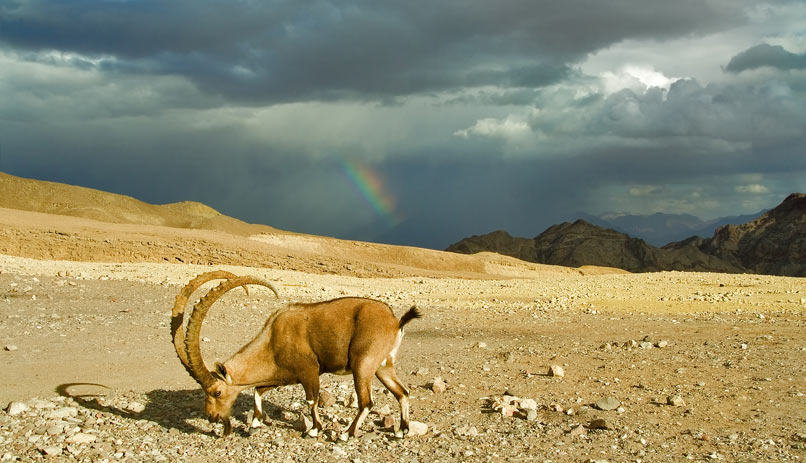 Iceland
There isn't really a trail dedicated to hiking through the entirety of Iceland, and the trails they do have aren't more than a multi-day excursion really which is pretty disappointing considering how beautiful that country is.  People have taken it upon themselves to blaze their own path through the wilderness out there and have shared their routes online.  As of now I'm debating doing the more popular (popular being a relative term, it's not done often) one going from north to south, or the less hiked one going from east to west.
For obvious reasons this is one I'm holding off on until I'm more comfortable with my skillset.  My navigation skills still need more development namely.  Out of all the hikes on my list, Iceland is what I would consider the crescendo.
Nepal: Everest Base Camp Trek
The base camp trek is more of a catalyst for me, as in it would be my main route but I plan on taking all available side trips along the way to experience the sheer awesome of that area as well as make for a longer hike since the trek to the basecamp isn't all that long.  I was going to do it this year but ditched it for now for financial reasons.
USA: The Pacific Crest Trail
Last but not least of course is finishing the PCT, starting again from mile zero.  Leaving it uncompleted has sucked ass to say the least and I'm dying to get back out there and finish it.  The PCT was my first long hike and will always be a special place to me.  I'm planning on going again with Exo in 2019.  In all likelihood I'll be hiking it a third time years down the line.  All these other trails don't come close to inspiring me as much as the PCT did, but of course I hope that I find that they're better when I actually get out and hike them.
Of course this is my list as of now.  The thing with planning on doing a trail is that planning for it doesn't really mean anything.  When I decided to do the PCT it was solidified from the moment I learned about it: I was going to do it.  Now all I know is that I want to do another long hike and I'm completely open about where the next one will take place.  While it's likely the Kungsleden is next for me, the Tokai trail in Japan was a huge curveball for me and I may end up doing that next.. I won't know for sure until I start applying for a visa.
Looking at it in a greater context:  This is about a decade's worth of hiking trips.  Anything can change from now until then, I'm finding out about new trails on a monthly basis.  Mostly I just like sharing info about new hikes I learn about as I browse the internet.